Our story
ContactRelief was founded to help business
show compassion to consumers in times of disaster.
At ContactRelief, our goal is to provide customers with the comprehensive, actionable intelligence they need to make smart business decisions in the face of natural and man-made disasters.
As former contact operators, we've experienced the first-hand impact that disasters can have on operational efficiencies and negative brand perceptions. As a result, we've used our knowledge to develop the industry's first disaster recommendation engine. This automated, cloud-based platform provides unprecedented insights and recommendations for disaster-based contact operations, allowing users to adjust their contact strategies at the zip and geocode levels. Instead of relying on single source data or overly broad, outdated recommendations on disaster impact zones, ContactRelief's customers use our near real-time precision recommendations to identify who should not be contacted and who is available to contact during and after disasters hit.
With ContactRelief, you now have a trusted partner to ensure that your efficiencies remain high, your brand risk is minimized and that you are working in unison throughout your organization.
Our team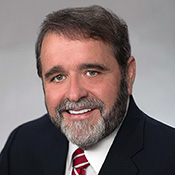 Mike Chandler
Chairman
Before co-founding ContactRelief in 2017, Mike Chandler spent over 30 years working to develop statistical process control and predictive analytics for companies such as IBM, USDATA, and United Recovery Systems (now Alltran). As an EVP at URS, he helped architect the software used to run a large multi-site call center with the ability to respond to disaster conditions at any level. He holds an MBA with a marketing focus from the University of Texas at Dallas and a B.S. Chemical Engineering with a focus in computerized process control and optimization from the University of Texas at Austin.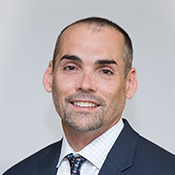 Justin Martinez
President
Before joining ContactRelief as President in 2017, Justin served for 15 years as the Vice President of Operations for United Recovery Systems (now Alltran). At URS, Justin was responsible for call center performance, strategy, process improvement and optimization, and regulatory compliance. He brings with him 25 years of call center experience in third-party, first party, customer service, and debt purchasing operations. Justin studied Business Management and Sociology at Texas Wesleyan University.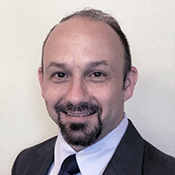 Michael Mancuso
CIO
As Chief Information Officer at ContactRelief, Michael Mancuso is responsible for all aspects of ContactRelief's information infrastructure and software. Before co-founding ContactRelief in 2017, he worked for over 20 years developing distributed software for IBM, Andersen Consulting, and United Recovery Systems (now Alltran). As the senior enterprise architect at URS, he designed and developed one of the premier contact center applications in the collection industry. Michael holds a Bachelor of Science degree in Aerospace Engineering from Texas A&M University, as well as an MBA with a focus on Information Systems Management from Mays Business School at Texas A&M University.