Decide What to Do
Configurable rules with optional human oversight decide which disasters are important and when and how your contact strategy should change.
Decide how to interact with your customers using a customizable, rules-driven decision engine that generates precise localized contact strategy recommendations.
Set your rules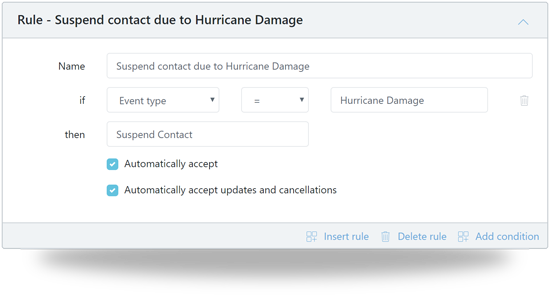 Configurable selection rules allow you to specify the type of alerts to be monitored. Specify the event type, severity, and affected population required by your customer care policy.
IF THEN Rules

Simple IF THEN logic rules identify the disaster alerts that impact your customers the most.

Add conditions

Add conditions to the basic rule to identify only the most severe events or require the affected population to be above a minimal level before you act.

Scheduled or on-demand notifications

The Disaster Decision Engine runs your rules on-demand or on a schedule to keep you constantly informed.
Specify the action to take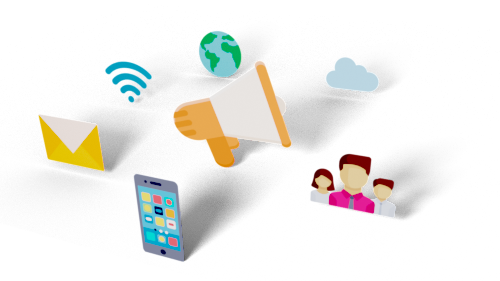 When disaster strikes there are many actions you can take. Whether it is temporarily suspending contact, proactive outreach, or specialized forbearance programs, ContactRelief will help you do it.
Determining what's right for your company and customers depends on the specific aspects of your business. ContactRelief helps you implement your customer care policy no matter how specialized.
Built-in recommendations notify you when to amplify, suspend, or resume contact.
User-defined recommendations let you communicate when to implement forbearance programs, route inbound contact to specialized IVR or disaster trained agent groups, protect assets, redirect your workforce, or take any other action required.
Whether it's amplifying contact before the event, suspending contact following the event or proactively communicating forbearance or other crisis-related programs, ContactRelief's customizable recommendation actions reduce your risk and optimize your contact efficiency.
Approve or ignore the recommendation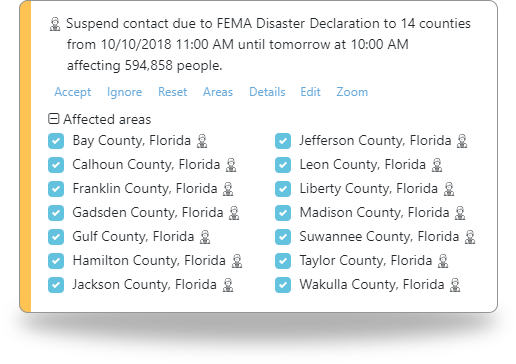 You review, modify, approve, or ignore these recommendations in the ContactRelief Command Center, accessible from any web browser.
Approved recommendations are ready to be sent to your contact centers and telephony systems.
Ignoring a recommendation means you will take no action and the system will suppress further notifications.
Make decisions even on your mobile device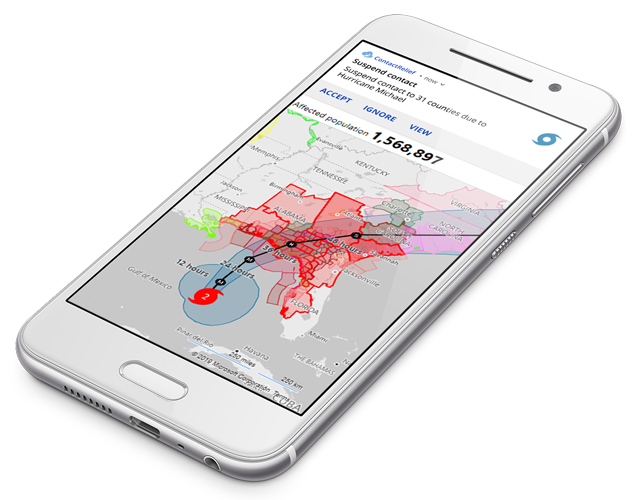 Disaster can strike at any time. Control your contact strategy from anywhere with the ContactRelief mobile application.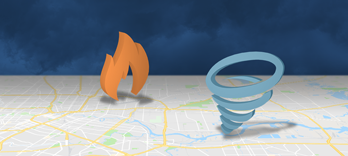 Alerts from public and private alerting authorities along with breaking news are monitored around the clock by our cloud-based systems and staff of analysts.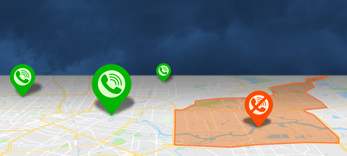 Communicate to CRM, dialer, and omni-channel systems and partner ecosystems to reach 5X more customers.