ContactRelief in the Media
Check out our recent coverage to see how we can help you through your next disaster.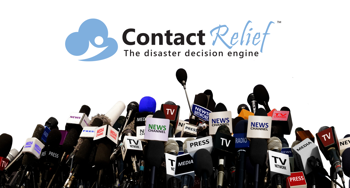 CustomWeather Announces Selection By ContactRelief
San Fransico based premier provider of high-resolution weather data and alert services, announced that it has been selected by ContactRelief, LLC to provide meteorological services for ContactRelief's Disaster Decision Engine.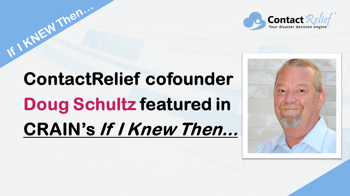 ContactRelief co-founder Doug Schultz featured in Crain's Houston
IF I KNEW THEN..." series ask executives, entrepreneurs and business leaders about mistakes that have shaped their business philosophy.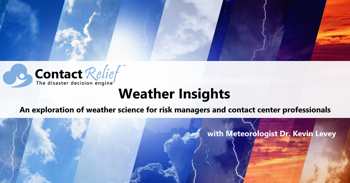 5 Hurricane Facts Risk and Contact Center Professionals Should Know
ContactRelief Meteorologist Dr. Kevin Levey explains 5 important hurricane facts risk managers and call center professionals need to know.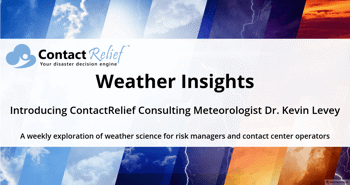 ContactRelief Will Publish Weekly Explorations of Weather Science
Weekly ContactRelief posts from meteorologist Dr. Kevin Levey will explain the science of meteorology for risk management and contact center professionals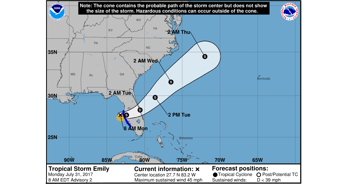 State of Emergency Declared for Tropical Storm Emily
Florida Governor Rick Scott declares State of Emergency for 31 counties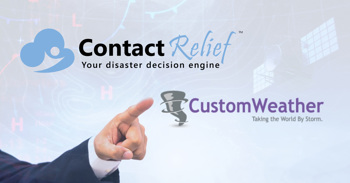 ContactRelief Selects CustomWeather Meteorological Services
Round the clock staff of meteorologists to provide ContactRelief customers with localized weather forecasts for accurate contact center call suspension decisions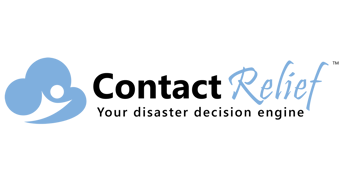 ContactRelief Featured on WhaTech.com
Global IT, Technology, and Telecommunication news site features ContactRelief in article on "How to know when not to call"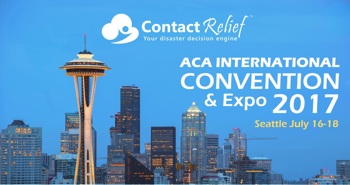 See you in Seattle for the ACA International Convention 2017
The ContactRelief team will be conducting private demonstrations of its cloud based Disaster Decision Engine.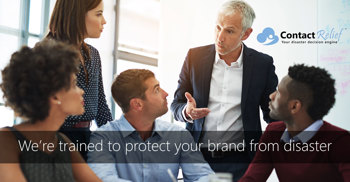 ContactRelief is training Decision Analysts
Are you prepared for the next disaster?
Disasters can strike at a moment's notice. That's why, at ContactRelief, we provide round the clock disaster monitoring to keep your operations ahead of disasters. With timely, comprehensive recommendations that are accurate to the ZIP code, ContactRelief ensures you focus less on the disaster, and more on your operations.
Contact sales@contactrelief.com for more information.