ContactRelief in the Media
Check out our recent coverage to see how we can help you through your next disaster.

2017 Hurricane Lessons Learned Webinar - Watch Now
Hurricane Season 2017 - Lessons Learned Webinar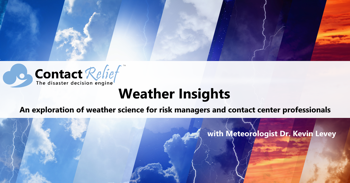 Unusual Hurricane Intensification Down Under
Meteorologist Dr. Kevin Levey examines an Australian cyclone with unusual behavior.

Join ContactRelief in Las Vegas at the RMA 2018 Conference, February 6th-8th
See ContactRelief's Disaster Decision Engine, 2018's most inovative customer care product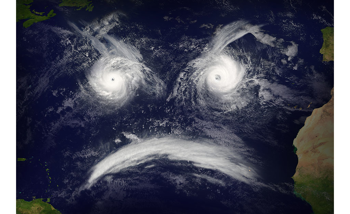 Brand Perception - 2017 Hurricane Lessons Learned
Is your brand protected from disaster?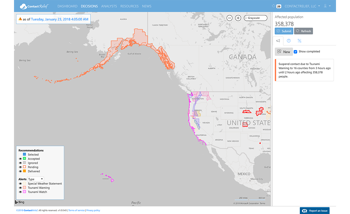 Powerful 7.9 Earthquake Generates Tsunami Warnings for U.S. Coastline
Tsunami Warnings and Watches Issued From Aleutian Islands to Mexican Border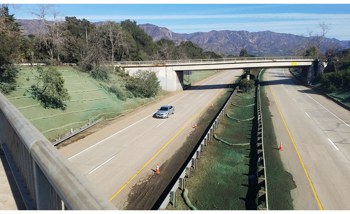 California's 101 Freeway Reopens After Mudslides
Important first step towards recovery but much work remains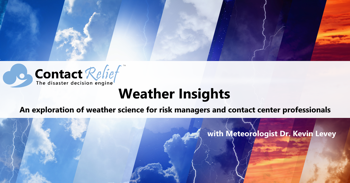 Is the Extreme Cold This Winter Unusual?
Meteorologist Dr. Kevin Levey puts this winter's cold weather in perspective.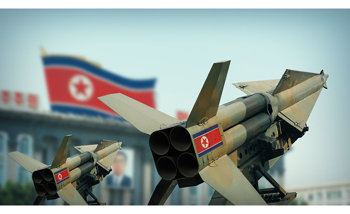 False Alarm of Missile Threat to Hawaii
Alert retracted by Hawaiian officials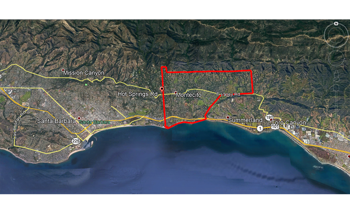 Public Exclusion Zone Declared in California Mudslides
ContactRelief recommends continued suspension of contact with consumers affected by the California mudslides.
Weather alerts, emergencies, and breaking news are monitored around the clock. The Disaster Decision Engine applies your rules to help you decide when to take action for your consumers. Your recommendations are sent to your contact centers and partners with ZIP Code granularity.